On Friday, November 27, 2020, one of the most important e-commerce events will be launched: Black Friday followed by Cyber Monday.
What is Black Friday?
It is a gigantic commercial operation, which appeared in the 1950s in the United States and takes place on the Friday before Thanksgiving. This operation is a day at "broken prices" a month before Christmas. It has become a must-see event, especially since many Internet users have already started their Christmas shopping.
Which stores and products?
Today, almost all brands and brands offer promotions during Black Friday. So we find the giants of the web like Amazon, Cdiscount or FNAC Darty. During this operation, consumers will find mainly high-tech products, furniture and large appliances are in high demand during this commercial period.
Non-exhaustive list of major players (followed by Retail Shake 😉): Amazon, CDiscount, La Redoute, ebay, ManoMano, Fnac Darty, Boulanger…

To make the most of it, here's a quick guide to get the best you can on Black Friday. Learn how to manage your strategy and why Retail Shake is becoming your best ally!
Why is the competition tougher on Black Friday?
Black Friday takes place just before christmas, so there is strong consumer demand. Their goal is to find the products at the best price.
Between private sales, flash sales, promotional offers or sales periods, prices are very competitive and vary from one brand to another for the same product.
1/ Do you have a good competitive watch?
It is all the more important to carry out a competitive watch before this period of strong promotions. Retail Shake is a 360-degree standby tool that lets you track the brands and brands you're interested in. This allows you to compare your products with those of your competitors. You follow prices, customer reviews, merchandising, geolocation of your products and the stocks of your brand or those of your competitors. This will let you know what products will be sold by them and their promotional policies.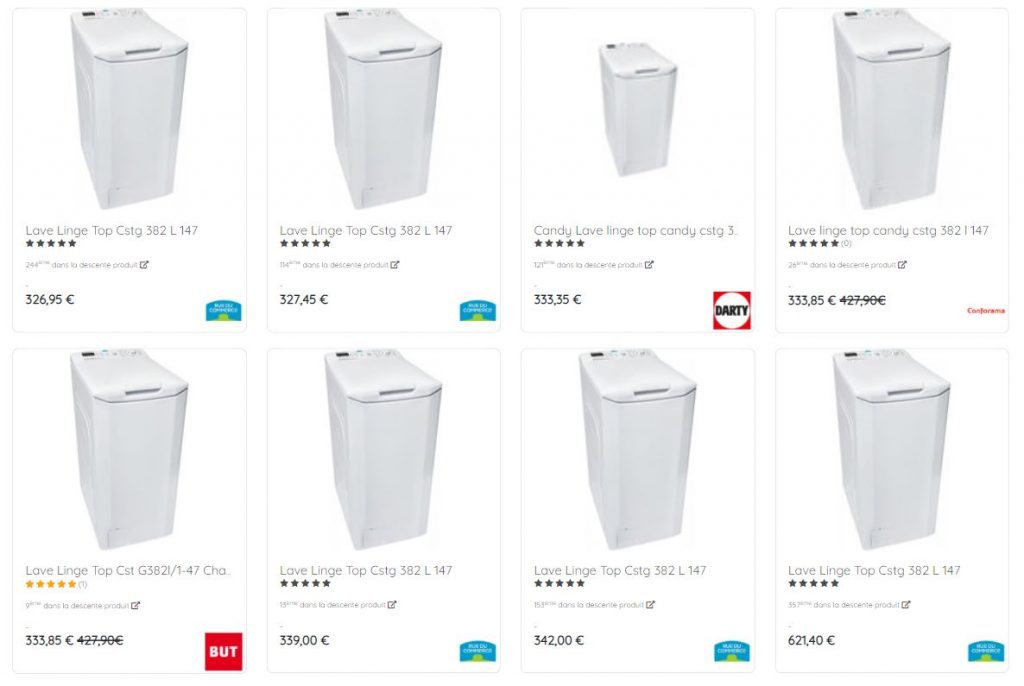 2/ Anticipate the importance of the event.
To anticipate Black Friday, you need to prepare your e-commerce site for the increase in traffic that this will generate.
Browse the website on mobile devices (tablets, smartphones) and on a desktop computer.
Facilitate the user experience (responsive, dedicated Black Friday page…)
Anticipate the number of visits to prevent the risk of breakdowns.
Check your site's performance and site speed. Too long a loading time will lead visitors directly to leave without having bought anything.
3/ Optimize your fare watch.
During Black Friday, prices are very competitive and vary from one e-commerce site to another for the same product. It is therefore necessary to be vigilant about its price watch in order to be seen as the best in the eyes of the consumer.
Retail Shake offers smart pricing watch. Indeed, our tool is able to collect daily the product pages of your customers and your current and future competitors. Finally, our artificial intelligence matches these products.
With our solution, you are automatically informed and alerted on a daily basis about the competing brands, the number of common references with them, as well as their price indices.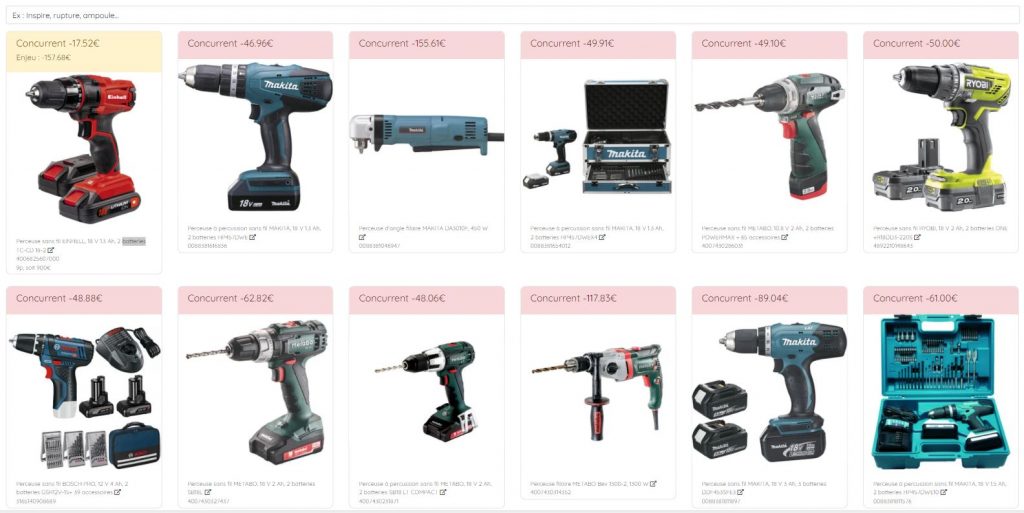 If you'd like to learn more about your rate watch, check out our article on this.
4/ Prepare your stocks
During this important commercial operation such as Black Friday, it is necessary to provide a sufficient quantity of products in stock in order to meet the strong consumer demand. So you need to plan your inventory and check your inventory level in order to have a sufficient quantity of products.
To better track your stored products, Retail Shake geolocates your inventory. So you can see on the map, those that are present in each store. In addition, you are alerted on a daily basis about the value and quantity of your stocks. But also on break-ups and overstocks.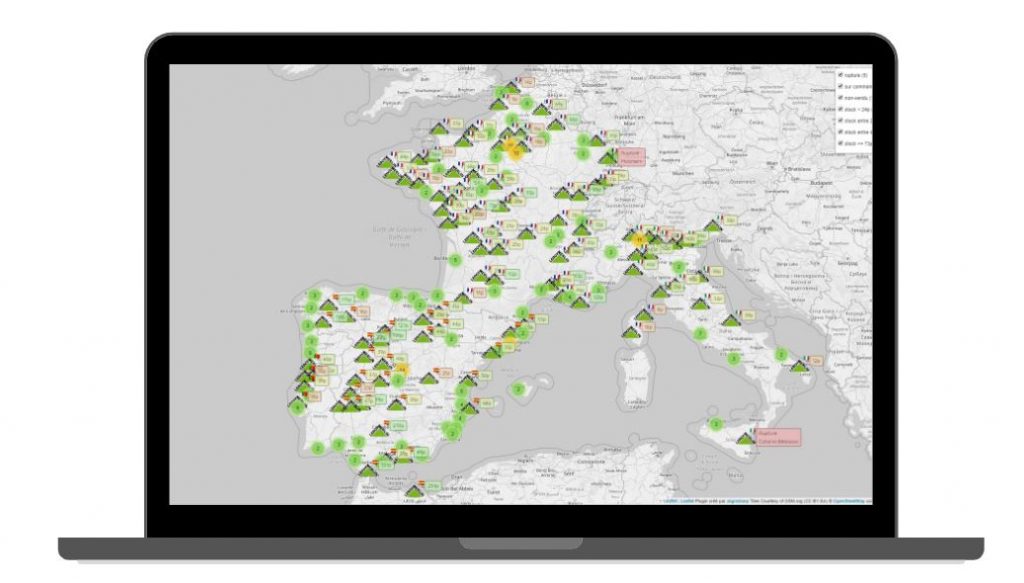 Find our articles on this topic: control of your stocks and the availability of your products and but where are your products?
5/ Watch your customer reviews
Consumers are very sensitive to customer reviews of products: almost 9 out of 10 consumers consult product reviews before purchasing it. With Retail Shake, you can monitor reviews of your products and compare them to those of your competitors.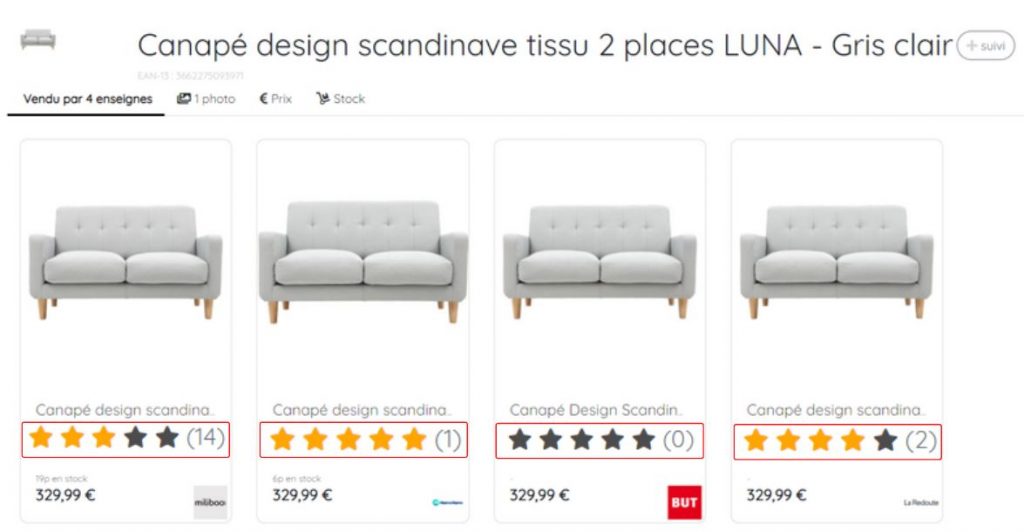 6/ Improve your merchandising
The points of sale are strategic in the customer journey. We offer you a new way to monitor the good and bad practices of your employees, like those of your competitors.
Retail Shake allows you to share your best merchandising practices with your community (other store, central, supplier…).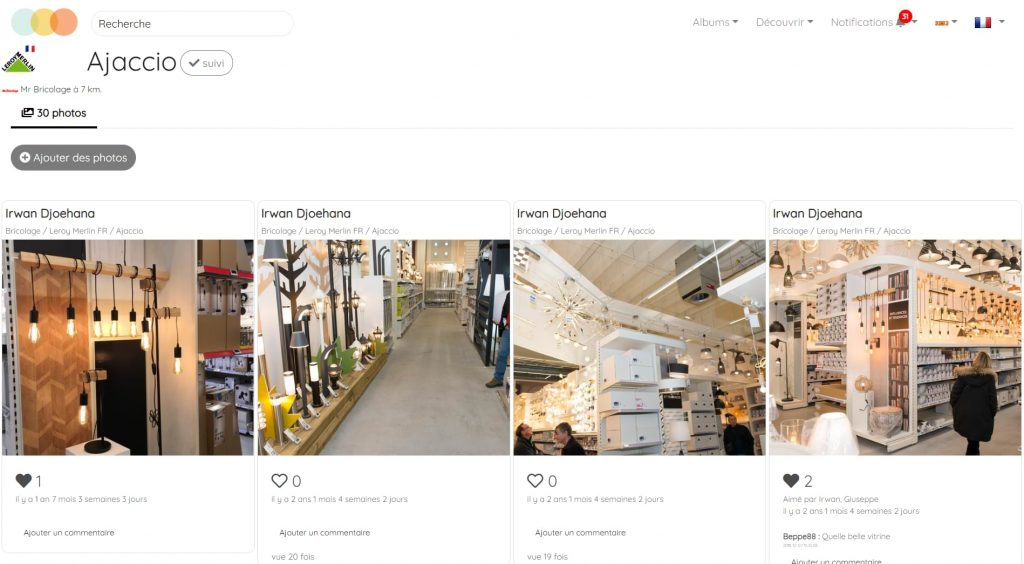 If you want to learn more about optimizing your merchandising, check out our article on it.
7/ Choose the right main photo
The main photo of your product is one of the most important elements of your e-commerce site. Photos that highlight your product are part of the information that most encourages the consumer to buy, in front of customer reviews and product description.
Don't forget that your visitors to your site can't touch or see your products. Their only way to have a vision of your product passes with the visuals of your listings. It is therefore essential to have the best main photo. Retail Shake allows you to view photos of your products as well as those of your competitors.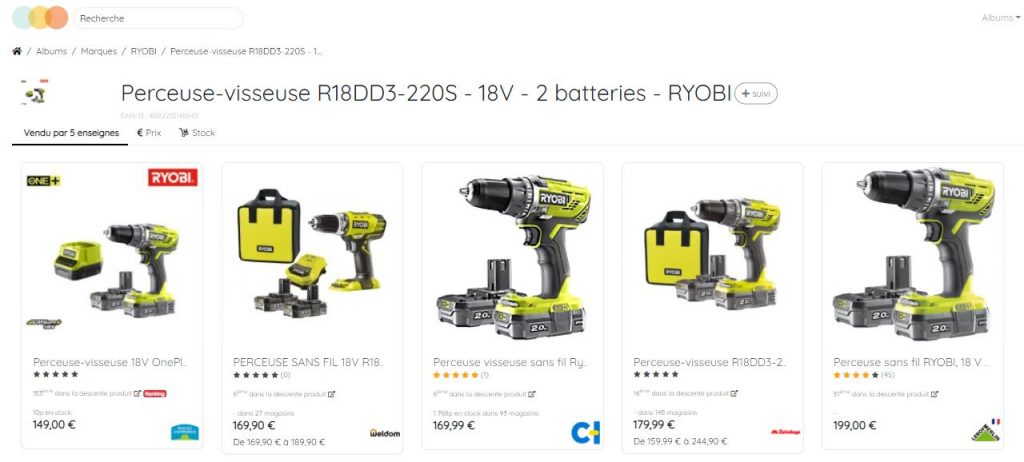 After Black Friday, Cyber Monday arrives
Cyber Monday is a commercial operation that follows Black Friday. This year it will take place on Monday, November 30. Cyber Monday is therefore the online equivalent of Black Friday with even more promotions than Fridays.
Get ready for these two gigantic commercial transactions with Retail Shake!
---
It becomes essential to know everything, faster, better and before others!