Use cases
Product information sheets: 6 steps to the perfect product information sheet
The aim of our examples is to give you all the best practices to implement to ensure your offer is better than that of your competitors.
In this example, we take a closer look at the perfect product information sheet. The drafting of these sheets is primordial; they serve as a treasure trove of information to help you stand out from the pack.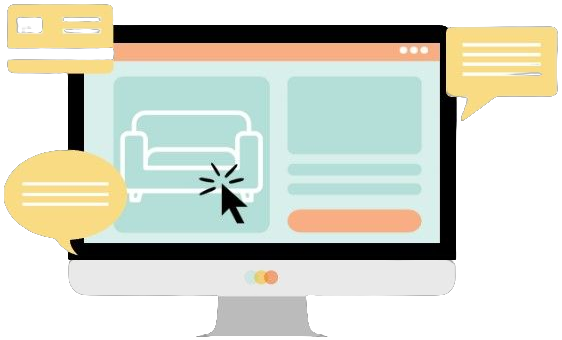 Marketing data benchmark:
1/ Product description
When describing products, you should take 3 pieces of information into account: the register of your target's language, the technical knowledge of your potential clients and your activity, which can be B2B or B2C (technical language will be more suited to a professional target audience).
When describing your products, don't be afraid of adding too much information, because it is this which will reassure readers and enable them to focus on the product. The challenge is to remain intelligible – don't risk losing readers who are seeking precise information which they cannot find.
Example of a B2C product sheet (e.g.: Leroy Merlin)
The same product in B2B (e.g.: Point P or Rexel)
2/ Product photo(s)
Link to the article: "how to choose the right photos for your product information sheets"
It's very hard for readers to trust a product without seeing a photo, or with poor quality photos. Blurry or badly cropped images can be seen as sloppiness on the part of the seller. Our experience has shown that you need at least 4 photos (cropped photo, scenario photo, a zoomed photo of the product and a photo in other circumstances or from another angle). These 4 photos reassure readers. The subject of the photo is primordial for a perfect product information sheet. To help you, we have written an article to guide you step by step
Find explanatory examples about the same product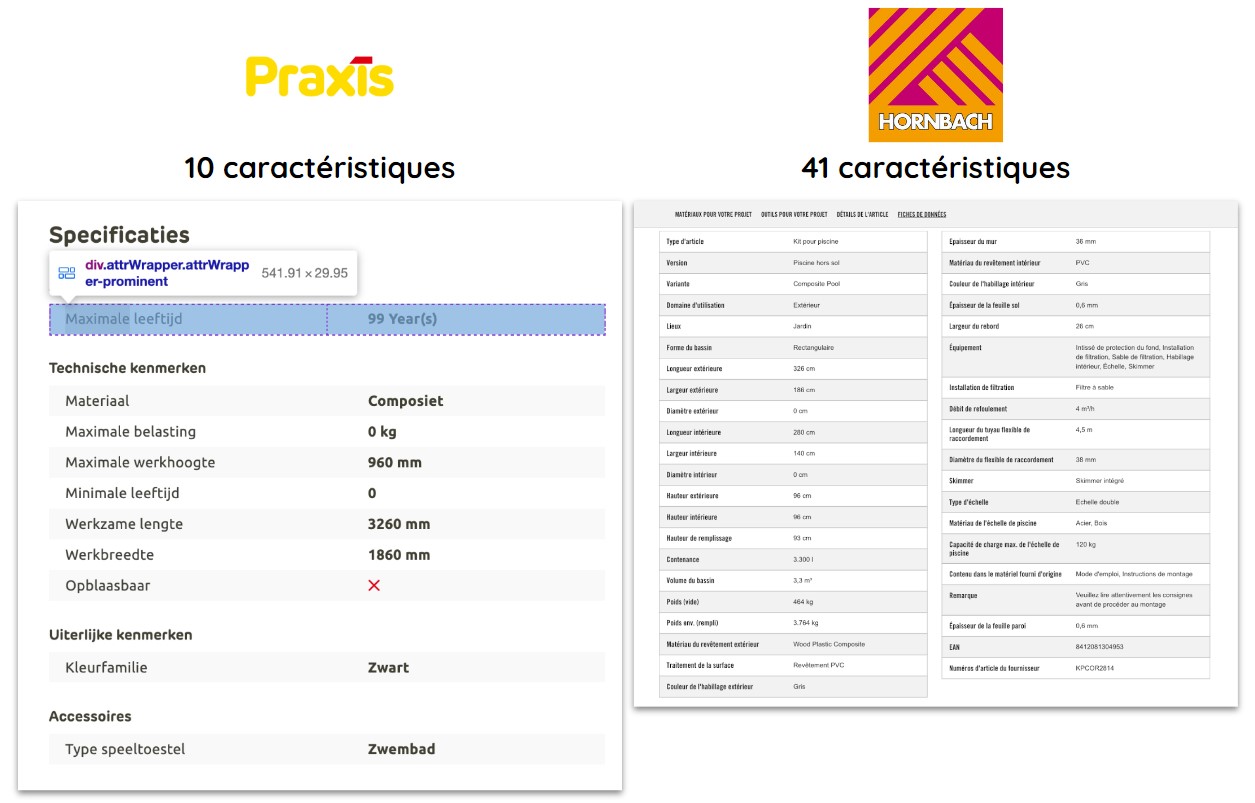 3/ Product characteristics/attributes
Product attributes are the logical sequel to the product description. They reassure and inform customers, so that no question marks remain concerning the product. It is also important to include all of the attributes to avoid your competitors being displayed next to you in Google shopping, with more attributes than you. Moreover, these attributes allow some products to be filtered; if you only display 2 you can miss out on customers. To further explore this topic, let's take the example of one of our clients:
4/ Price
Companies, and more importantly, market leaders, need to monitor their prices with regard to their competitors in order to define their pricing strategy. Primarily, they are looking for the most competitive price for their customer and for the purchase decision to made on their website. A product information sheet won't be perfect if the seller fails to take their competitors into account.
Find explanatory examples about the same product

5/ Stocks
Stock information is crucial in order to avoid frustrating customers. There's nothing worse than a customer heading over to a competitor's site after having tried to purchase their product on yours. Generally speaking, this results in negative comments on your site or social networks.
6/ Reviews
Reviews are key for reassuring customers. Don't be afraid to leave them, it's a sign of the company's transparency and honesty. It's the last thing the reader will look at before finalizing their purchase. 
Discover the article for creating the perfect product information sheet for the start of the academic year